School of Earth and Environment

Environmental Science Academy
Be inspired by our science sessions
Hosted by the School of Earth and Environment at Leeds, the Environmental Science Academy offers you a unique way of learning through inspiring science sessions.
Our next FREE session on Wednesday 5th July and Thursday 6th July is designed around the Environmental Science AS/A2 level curriculum that you will cover in years 11 and 12.
The session is ideal if you're studying this subject or related subjects such as Geography and Biology*.
You'll benefit from the environmental expertise and hi-tech facilities at the University, and learn about the natural environment by gaining hands-on experience of lab work where you will analyse and investigate a wide range of interesting soil and river samples collected from the Yorkshire region.
*Please note: Priority will be given to you if you're an Environmental Studies student, however if space permits we'll also accept you if you're studying another science subject or Geography.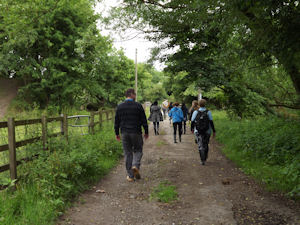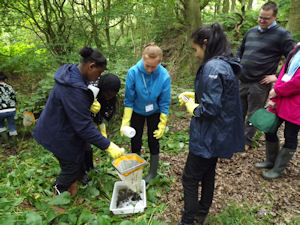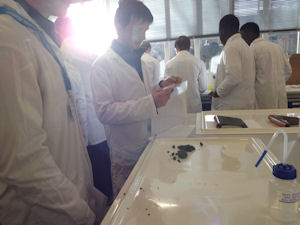 What do our science sessions cover?
Spend a day on campus, learning about environmental science and life as a student
Make independent observations through fieldwork – collect samples to analyse, which will help you to answer key environmental questions
Gain experience of using cutting-edge laboratories – conduct interesting experiments and analyse your collected field samples
Attend lectures by world-leading scientists covering their ground-breaking research – hear how the experts tackle today's environmental challenges
Enjoy a FREE lunch with current students and lecturers
Receive an official 'Certificate of Achievement' on completion
Wednesday 5th or Thursday 6th July 2017 (9am-3.35pm)
We accept school parties and individuals studying Environmental Studies, Geography and/or Biology (Year 11/12). School parties should register their interest at their earliest convenience to avoid disappointment and groups must be accompanied by a teacher.
Students can also attend independently if they wish, they just need to provide an emergency contact upon booking a place.
There will be two ES Academy dates (noted above) running due to popularity, please choose/register for one of the dates using the booking button above.
The day is completely free of charge and lunch and refreshments will be provided. We perform a wide range of fieldwork and the appropriate Health and Safety procedures will be completed ensuring the safety of all participants.
All equipment and lab garments will be provided, students are just required to bring waterproof footwear/coats and a change of clothes for the fieldwork part of the session.

Programme outline
Introduction to the Environmental Studies Academy and environmental science @ Leeds
River sampling of invertebrates; an fantastic opportunity to participate in fieldwork (in a local river, weather permitting)
Lab analysis and interpretation of findings using scientific equipment.
Lunch with current students and lecturers
Lectures by Environmental Scientists and an opportunity for Q/A.
For further information contact: envstudiesacademy@leeds

Photos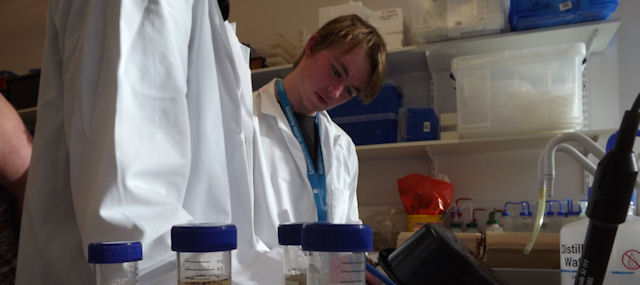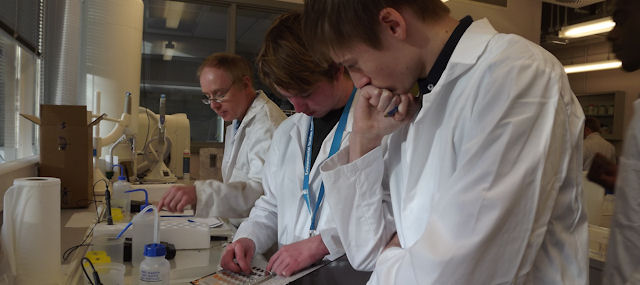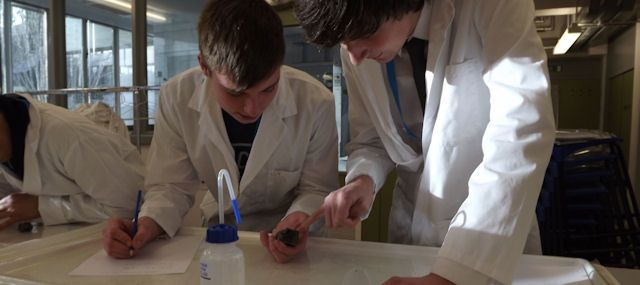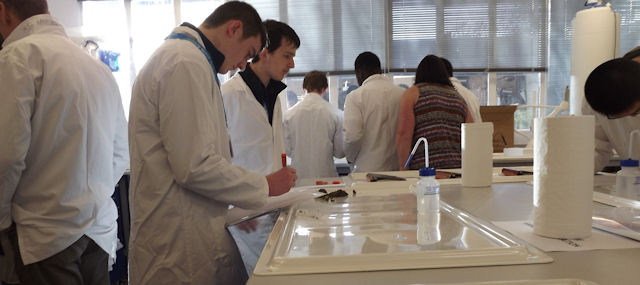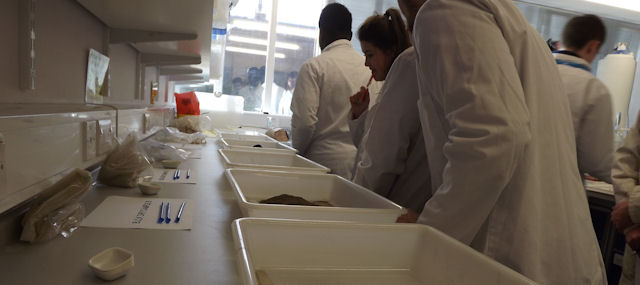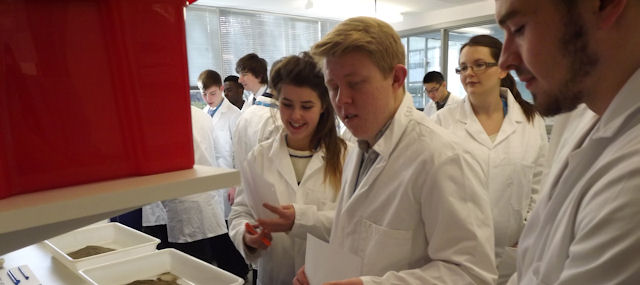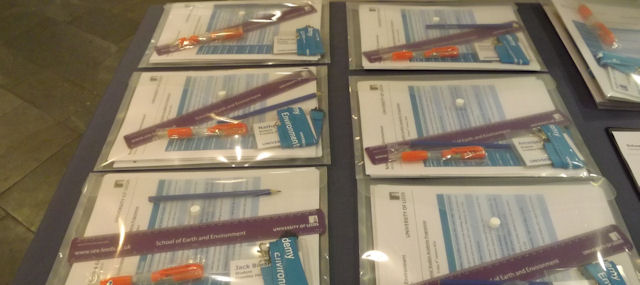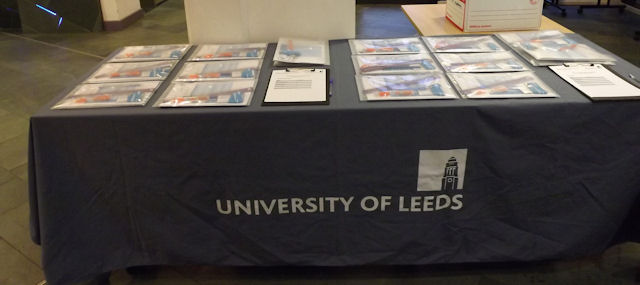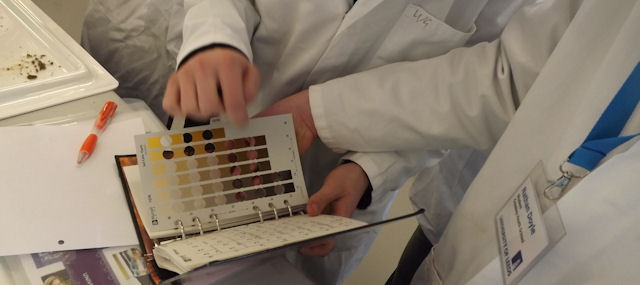 Videos
The School of Earth and Environment is committed to delivering ground-breaking research to solve real-world environmental problems. At the academy you will get a chance to meet with a number of world-leading scientists.
The power of our research
A world-class research centre that publishes approximately 200 research papers a year
One of the UK's leading centres for research funding
4 lead authors of the Intergovernmental Panel on Climate Change (IPCC)
The home of the National Centre for Atmospheric Science (NCAS) and the Centre for Climate Change Economics and Policy (CCCEP)
We hold a strong partnership and share staff with the UK Meteorological Office
We lead 3 scientific themes of the NERC National Centre for Earth Observation (NCEO).
The ES Academy is hosted by the School of Earth and Environment, which is one of the largest and a leading Environmental Science School in the UK.
£23.5m building providing students to access to cutting-edge laboratories and teaching equipment.
Choose from one of the UK's broadest range of undergraduate and postgraduate courses related to the planet we live on.
The School has the highest levels of National Environmental Research Council (NERC) funding than any other institution in the UK, which means we attract the world's leading academics that inform your learning.
The School is 1st in the UK for the quantity of world-leading research and 2nd in the UK for research power and research quality (The latest Research Excellence Framework, 2014).
Find out more about the School of Earth and Environment.
If you're interested in studying environmental science at university, the School of Earth and Environment offers the following degrees:
Our MEnv BSc degrees are four years and enable you to gain a Masters degree, while spending a year abroad in Australasia or North America.
Our Sustainability and Environmental degrees are accredited by the Institute of Environmental Management and Assessment (IEMA) which means that on successful completion, you will automatically qualify for Associate Membership of IEMA (a step which usually requires an additional exam after a period of work experience). Student membership shows future employers just how serious you are about building a future in environment and sustainability.
Accreditation by the industry body will enhance your CV and make you stand out from the crowd. We are the only Russell Group University to offer an undergraduate degree accredited by IEMA.