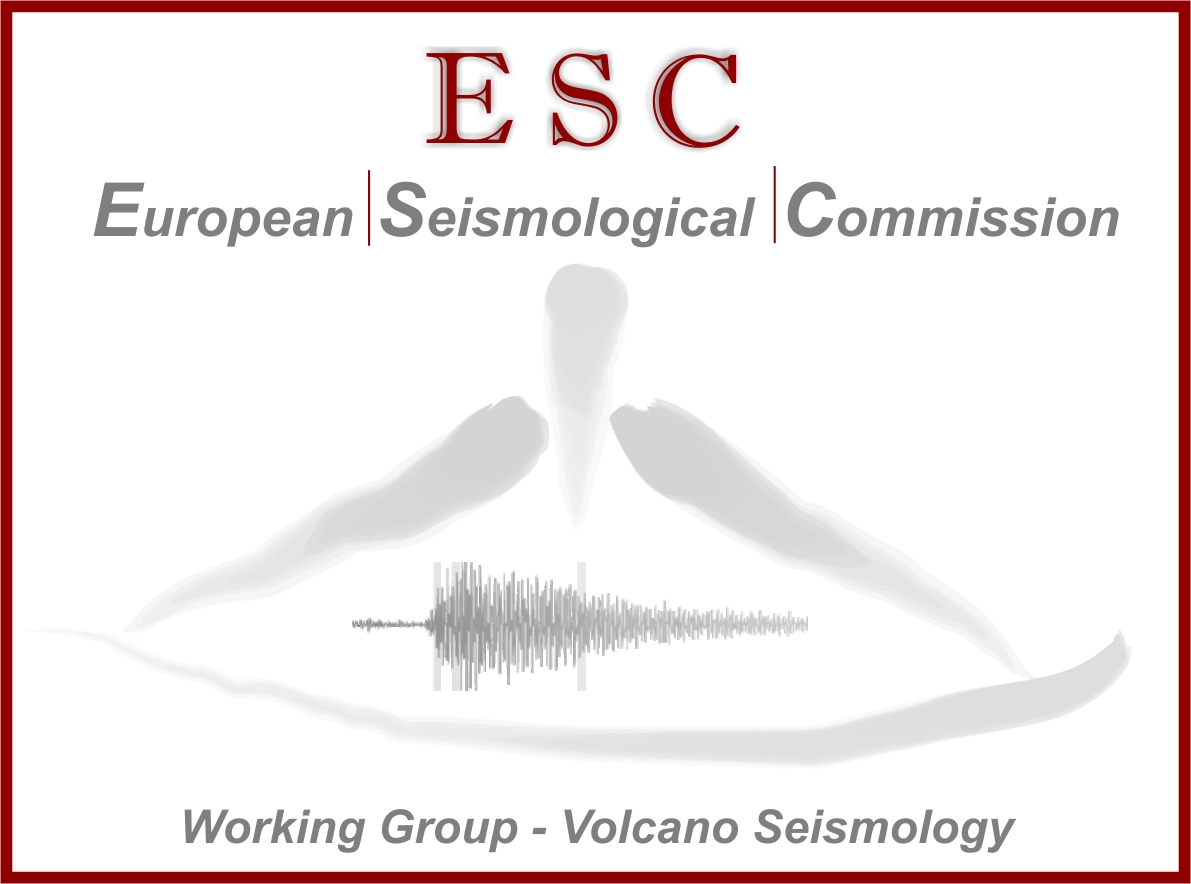 Annual ESC Workshop 2012
co-sponsored by the IASPEI/IAVCEI Commission on Volcano Seismology
Location:
El Hierro, Canary Islands, Spain

Date:
14 to 21 September 2012

Please note: the arrival date is September 14th, 2012, the departure date is September 21, 2012; please avoid to arrive or leave during the workshop!!




Conveners
Jurgen Neuberg, University of Leeds, UK (WG chairman)
Roberto Carniel, University of Udine, Italy (WG secretary)
Alicia Garcia, IGEO, CSIC-UCM, Madrid, Spain
Ramon Ortiz, IGEO. CSIC-UCM, Madrid, Spain

Local Organizing Committee

Alicia Garcia, IGEO, CSIC-UCM, Madrid, Spain
Ramon Ortiz
, IGEO. CSIC-UCM, Madrid, Spain
Manuel Berrocoso,
UCA, Cadiz, Spain
Jose Manuel Marrero, ULL, Tenerife, Spain


Workshop Title
"Geophysical and geodetic techniques for monitoring and analysis of submarine eruptions"
Modern volcano monitoring aims at a comprehensive understanding of volcanological phenomena and multidisciplinarity has become a common approach.
Although being a seismology working group, we welcome contributions which concern seismic and other data as well.
<>


Registration


Declaration of interest, together with title of a possible talk, should be sent
via email to Alicia Garcia, aliciag@mncn.csic.es
Please note that El Hierro is a small island with only small hotels and restaurants, hence,
due to logistical limitations, no more than 50 participants can be accepted.
Final registration deadline is

July 15th, 2012
Bruno Martinelli Travel Grant
The Bruno Martinelli Fund was founded in 2001 to continue the support of scientific and personal exchange which Bruno encouraged. It is used for international meeting/workshop travel grants to young researchers or graduate students from Latin American and Caribbean countries. Please apply through the following link:
http://education.agu.org/grants/travel-grants/martinelli/

Abstracts
The abstracts will be collected in an on-line volume. The web site for abstract submission will be open from June 1.
Accommodation and Location

The workshop will take place at Apartamentos Arenas Blancas, in La Restinga, El Hierro.
Please do NOT book by yourself but reserve your participation via email to Alicia Garcia, aliciag@mncn.csic.es

Please register as soon as possible, as the accomodation is limited.
Due to logistical limitations, we also remind you that the final registration deadline is July 15th, 2012


<>
Language and Conference Fee
The official language of the workshop is English. As usual there is no registration fee; however the conveners suggest that participants bring a bottle of wine and/or typical sweet of their own country, as it has become tradition for this annual meeting. Participants from the UK might consider to refer to former colonies when it comes to the selection of wines!
Field Excursions
TBA